Next Generation Classroom
We are excited that our Interactive Education Spaces Configurator is online at https://tudesc.com/.
Once you have registered and activated the account, you begin the trial period as [manager] for your institute, as the application's header indicates. See example:

Selecting the [manager] link brings you to the admin site with an overview of your change possibilities. Explore the several fields yourself to see which data is available.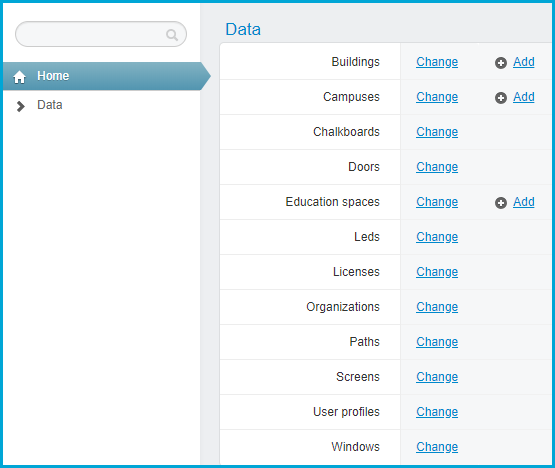 IMPORTANT: A TUDesc manager is able to change the settings for other institute participants between "No Access", "View Only" and "Write and Save". Choose "Universities" or "Organizations" and select your institute. Now you see personal data of your institute as well as the user's "Configurator Access" rights, see the next example:

When the manager changes "Configurator Access" rights then the particular user gets an email with the changed specifications.
====================
Again, during the trial period every participant is manager, but once your institute has taken a valid "Licence to Use" it is wise to decide which one(s) of you will be manager. The header indicates when your institute has a valid "License to Use" including its term. A valid license enables you to print PDF reports.

When new participants register during a valid "License to Use", their "Configurator Access" rights are automatically set to "No Access". Now, they will face the following somewhat unfriendly message with Access denied. It all has to do with regulations to keep your personal data safe and secure.

You, as manager, have to assign the proper "Configurator Access" rights for the new participant.
Good luck with exploring the possibilities of the Interactive Education Spaces Configurator. We are happy to receive message if you encounter an error or inaccuracy. Maybe you have a comment or need some advice, please let us know with an e-mail to info@tudesc.com.
The TUDesc team.